Cosequin Equine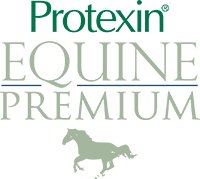 Cosequin Equine is a joint health supplement that slows the breakdown of cartilage to maintain joint health and ease of movement.

In stock
Product Description
Product Description
Cosequin Equine is available to purchase from your local veterinary practice. You can also find more information on our dedicated Equine premium website equinepremium.com.
---
Cosequin Equine protects horse's joints by reducing cartilage breakdown and stimulating it to produce compounds that keep it healthy.
There are three key ingredients that make Cosequin Equine a complete joint health supplement:
Glucosamine Hydrochloride
Used to form vital components of the cartilage structure that provides a smoother surface for easier movement.
A key component of cartilage that helps keep it strong and blocks the enzymes responsible for cartilage breakdown.
A compound that helps prevents harmful enzyme activity.

How is Cosequin Equine different?
Cosequin Equine is the only joint supplement on the market to contain the patented combination of Glucosamine HCl (FCHG49®) and low molecular weight Chondroitin Sulphate (TRH122®), alongside Manganese Sulphate and has over 50 published articles demonstrating safety, bioavailability and efficacy1.
The low molecular weight of Chondroitin Sulphate (TRH122®) ensures it can be absorbed from the gut into the bloodstream and ultimately, into joint tissue. Studies have shown that Cosequin Equine's unique formulation of Glucosamine HCl, Chondroitin Sulphate and Manganese Sulphate is safe and effective in horses, and the combination of ingredients is more effective than when the ingredients are administered separately.
Cosequin Equine is available in 700g tubs.
1. Data on file. Protexin Equine Premium (from Nutramax Laboratories Ltd).
Custom Delivery Required
Delivery price on application.