Cosequin DS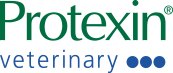 Cosequin is a joint health supplement for dogs that feeds and helps to support the cartilage in their joints, helping them maintain normal movement.

In stock
Product Description
Product Description
Cosequin is available to purchase in the UK and Ireland from your local veterinary practice.
Cosequin is a joint health supplement for dogs that feeds and helps to support the cartilage in their joints, helping them maintain normal movement. It supports the dog's joints by maintaining normal architecture and feeding it key nutrients that help it stay healthy.
There are two key ingredients that make Cosequin a complete joint health supplement:
Glucosamine Hydrochloride


Used to form vital components of the cartilage structure that provides a smoother surface for easier movement.

Chondroitin Sulphate
A key component of cartilage that helps keep it strong and healthy.
How is Cosequin different?
Cosequin is the only joint supplement on the market to contain the patented combination of Glucosamine HCl (FCHG49®) and low molecular weight Chondroitin Sulphate (TRH122®), alongside Manganese Sulphate and has over 50 published articles demonstrating safety, bioavailability and efficacy1.
The low molecular weight of Chondroitin Sulphate (TRH122®) ensures it can be absorbed from the gut into the bloodstream and ultimately, into joint tissue. Studies have shown that Cosequin's unique formulation of Glucosamine HCl, Chondroitin Sulphate and Manganese Sulphate is safe and effective in cats and dogs, and the combination of ingredients is more effective than when the ingredients are administered separately.
Cosequin is available in two formulations tailored to help improve joint health for both cats and dogs.
60, 90, 120 and 300 chewable tablets
120 sprinkle capsules
Directions For Use
Directions For Use
For oral administration. Cosequin can be given whole, the tablets crumbled and mixed with food or the capsules can be pulled apart and the contents mixed with food.
Initial loading programme:
Feed daily for 4-6 weeks, or as recommended by your veterinary surgeon.
Maintenance programme:
After initial loading phase, reduce the amount given gradually in ½ to 1 tablet steps to maintenance level. This maintenance level can then be used long-term to support joint health.
Weight of Dog
Cosequin Dog DS

Initial Loading
Caps/tabs pet day

Maintenance
Caps/tabs per day

<10kg
1
0.5
10-25kg
2
1
25-50kg
3
1.5
>50kg
4
2
Specification
Specification
Each Cosequin DS tablet or capsule contains the following:
Glucosamine HCI: 500mg
Chondroitin Sulphate: 400mg
Manganese Sulphate: 6.4mg
Storage
Storage
Cosequin DS has a 4 year shelf life from the date of manufacture. Once open replace the lid and store in a cool dry area. Stored correctly Cosequin DS will last until the Best Before End date even if it has been opened.
---
1. Data on file. Protexin Veterinary (from Nutramax Laboratories Ltd)
Licensed by Bioiberica. Manufactured for Bioiberica S.A Pza. Francesc Macià 7, 08029 Barcelona, Spain (ESP08300315) by ESP08300455. Cosequin®, FCHG49® and TRH122® trademarks and Cosequin® manufacturing rights are licensed to Bioiberica, S.A. from Nutramax Laboratories, Inc. Used with permission. All rights reserved.
Call to order
Call us now to place your order.
Custom Delivery Required
Delivery price on application.