Gut Bind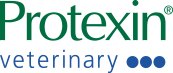 A palatable paste containing probiotics, prebiotics and pectin formulated to settle a disrupted gut.

Unavailable
Product Description
Product Description
Gut Bind is available to purchase from your local veterinary practice. You can also find more information on our dedicated Equine premium website equinepremium.com.
---
Gut Bind is a two day course of probiotics, prebiotics, kaolin and pectin designed to settle a foal's disrupted gut. Also suitable for horses.
Gut Bind is available as a 30ml calibrated syringe.
Directions For Use
Directions For Use
Give 5ml every 8 hours by mouth for as long as considered necessary or as directed by a veterinary surgeon.
Specification
Specification
Additives:
Digestibility Enhancers
Protexin probiotic
Saccharomyces cerevisiae (NCYC Sc47) 4b1702
2 x 1011 CFU/kg; 2 x 108 CFU/g

Technological Additives
Kaolin, Preplex® prebiotic – Acacia (Gum arabic)

Composition:
Soya oil, Pectin, Preplex® prebiotic (Fructo-oligosaccharide)
Call to order
Call us now to place your order.
Custom Delivery Required
Delivery price on application.