Lepicol Original Formula vegicaps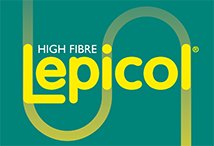 Lepicol is a multi-fibre source product containing gentle psyllium husk known to maintain normal bowel transit, as well as inulin and 5 strains of live bacteria.

13 reviews

In stock
Product Description
Product Description
Fibre for health.

Fibre is a key part of our dietary intake to ensure we maintain a healthy bowel. Not eating enough fibre can lead to digestive problems such as constipation and other chronic digestive disorders.

Why Lepicol?

Lepicol is a multi-fibre source product containing gentle psyllium husk known to maintain normal bowel transit, as well as inulin which is a prebiotic fibre source. Together, these two ingredients go a long way to help provide your recommended daily intake of fibre - something that many of us lack with the modern diet. The third key ingredient of Lepicol are 5 probiotic strains. These beneficial bacteria help to balance the microflora in your digestive tract, supporting in the health of your bowel.
Suitable for:
• Maintaining a healthy, regular bowel.
• Irritable bowel syndrome.

Store in a cool dry place - out of direct
sunlight. Does not need refrigeration.
Directions for use: Take Lepicol vegicaps at least 30 minutes before a meal.
Adults: Take 2- 8 capsules once or twice daily, followed by 2 - 3 glasses of water or juice. We recommend starting with a low dose and building up gradually to suit the individual.
Children: Half the adult dose with parental supervision. The vegicaps can be opened and the contents poured into water or juice if preferred. Parents should seek the guidance of a medical practitioner before giving Lepicol to children under 11 years.
Pregnancy: Lepicol is suitable for use during pregnancy, but we would always suggest consulting your doctor or healthcare practitioner before taking any food supplement.
Please note: Taking Lepicol without water can cause choking. Always aim to consume a 250ml glass of liquid with every 5 capsules. Please consult your doctor before taking Lepicol if you have recently had intestinal surgery or you have an intestinal obstruction. If at any time you experience discomfort after taking Lepicol, reduce dosage or stop taking and seek medical advice.
Store out of the reach of young children.
Ingredients: Psyllium husks (Plantago ovata), Inulin, Probiotics, Vegetable capsule (Hydroxypropylmethanecellulose) (milk and soya).
Probiotic strains:
Lactobacillus rhamnosus PXN 54
Bifidobacterium bifidum PXN 23
Lactobacillus acidophilus PXN 35
Lactobacillus plantarum PXN 47
Lactobacillus bulgaricus PXN 39
Probiotic strength: Minimum of 120 million CFU/g (1.2 x 108 CFU/g),
equivalent to 450 million CFU/ 5 capsule dose (4.5 x 108 CFU/ 5 capsules).

Allergen advice: For allergens advice see ingredients list in bold. Contains soya and milk, used in the fermentation process. Content of milk is at a level that would not affect lactose intolerant sufferers.

Do not exceed the recommended daily intake.
Food supplements should not be used as a substitute for a varied diet.
Also available: 180g powder, 350g powder
If you are taking any medications or have any medical conditions please consult your doctor before taking any food supplement.
Customer Reviews
Customer Reviews
By
Karen Smith
on
26th January 2017
"The only thing to get my bowels moving again I started on a weight loss and exercise regime back in September 2016 and was going really well up until Boxing Day in December when I started to experience constipation. I tried: - Increasing water and fibre intake = Failed - Senokot = Failed - Senokot Max = Failed - Supposities = Failed - Fybogel Powder = Failed - GP prescribed Laxido = Failed This was over a matter of 3.5 weeks and I was becoming really bloated over time and uncomfortable, and made exercising really difficult as well as demotivating...I wasn't losing any weight as a result! I came across Lepicol on Amazon and looking at the reviews, it was glowing with genuine 5 star ratings. I had nothing to lose and so ordered Lepicol in capsule form which would be more bearable than taking it in its powder form. At the moment I take 4 capsules in the morning before breakfast, and four more before my evening meal with plenty of juice too. Half an hour after taking the first four capsules, my bloatedness started to disappear. On the second day of taking the capsules, in the afternoon I had the urge to go to the loo, and felt a sense of relief when I dropped a load after three long weeks of no movement inside of me. It was a proper healthy poo and never felt better. There is still some to come out, but the bloatedness is gone and I'm sure the rest of my bowls are being assisted to operating within normal parameters once again, all thanks to Lepicol! I didn't have much hope in this stuff getting me sorted out, but after reading the glowing reviews about this stuff, I can really believe this has helped out lots of people with problematic bowels of all sorts. This truly is a blessing, and I will continue to take it to keep me regular and get back on track with my weight loss regime. I wish Doctors would prescribe this as a medicine, or even tell their patients about this stuff. It works better than any medications they can prescribe at their office."

By
Marie
on
3rd August 2016
"I have been using the Lepicol for a few years....it is the one product I found that helps me with my IBS....I love it!"

By
nana
on
26th July 2016
"I have to say the customer service has been excellent! The product is working so far, 1st time that I find something so suitable. Will continue to use."

"I have been using Lepicol for a few years to assist with my IBS/Diverticulitis issues. It really helps! I'm so pleased I found it."

By
Marie
on
21st June 2015
"I always get prompt delivery when ordering. I have been using this product for several years and am extremely happy with it. It has been the only product that has helped me with my IBS."

By
Marie Ruberto
on
12th January 2015
"I have been using Lepicol for about three years and it has been a lifesaver for me. I have diverticular disease and IBS and the Lepicol is the ONLY product I've found that keeps my digestive tract in check. Wonderful product and I recommend it highly!"

By
Brian Roberts
on
15th September 2014
"Always pleased with product and delivery"

By
Denise Hayes
on
29th August 2014
"Until I discovered Lepicol my life seemed centred around my digestive system. It could rule my days in one way or another. Lepicol has given me control again, wouldn't be without them. Excellent firm to deal with, supportive staff and prompt service."

By
Chris
on
19th February 2014
"I had tried everything possible for constipation, everything worked for a while, and then stopped working. So I wasn't expecting Lepicol to work either. I've only been on it for 3 weeks, so can't say yet whether it will continue working, but it seems as though it might. Took me a while to get the dose right. Started on one capsule, once a day, now on 5 once a day. I take it at 7.00hrs with 300ml water, and half hour later, some bran cereal. For the past week I have had a bowel movement around 9.00hrs, it's amazing to be regular again - just hope it continues. "

By
justin
on
28th September 2013
"I've suffered with heavy ibs-c since I had my gallbladder out. I think best option is to have around 2 capsules when you wake with a glass of water, then get your shower or shave followed by your breakfast, then at around 10am you may need a trip to the toilet as something amazing happens lol, However be careful not to take too many and make sure you t as is it before food, works brilliantly then lol."

By
Luisa Nascimento
on
12th September 2013
"I started using Lepicol vegicaps about 1 year ago and I've become an unconditional fan. My intestine problems are over and I feel so much better. The big advantage of Lepicol is that our body does not grow used to its effect like with other products."

By
Barbara
on
13th August 2013
"I have had a problem with irregularity since my teens. I have found Lepicol tablets the easiest way to take extra fibre it also does not give me the excess gas that other fibre products have done . Maybe it's because of the pre & pro biotics that Lepicol contains. Thank you for giving me my health back."

By
Justine
on
24th February 2013
"This product has been life changing and I only wish I had discovered it 20 years ago. I have been a long term IBS sufferer swinging from constipation to diarrhoea, since commencing Lepicol veg formula I have had no IBS symptoms despite a stressful few months. try it if you need a miracle. "

Custom Delivery Required
Delivery price on application.